Countries With The Best Wine
It is said that the top three wine regions in the world are enough to fill 5,127 Olympic-sized swimming pools. The most amount of wine produced comes only from 10 countries in the world. Here is a detailed list of the top 5 countries that produce wine.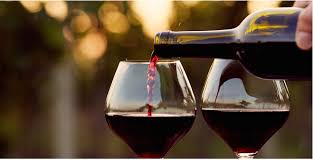 France
There are many regions in France that excel in certain wines, these include Alsace, Bordeaux, Burgundy, Beaujolais, Champagne, Loire Valley, and Languedoc to name a few.  One of the most popular regions being the Champagne region, Champagnes are blended to make either non-vintage champagnes or vintage champagnes. It eventually depends on the balance between the ability of the blenders and quality of the grapes. They use Merlot and Grenache grapes mostly when producing wines.
 
Italy
The major wine regions of Italy are Veneto, Tuscany, Piedmont, Lombardy and Sicily to name a few. In Veneto, they produce from Colli Euganei to red Valpolicellas and Merlots. They have made many improvements to its important regions such as Fratelli Fabiano and Azienda Vinicola by going vintage. Italy has reduced its online wine sales by producing 7% less since 2007. Sangiovese and Trebbiano are said to be two of the major grapes used in Italy.
Spain
Northwest "Green" Spain, Mediterranean Coast, Duero River Valley, Andalucía, Ebro River Valley and Central Plateau are some of the famous wine regions in Spain. Ebro River Valley is where sub regions La Rioja and Navarra are found. Navarra uses the grape Grenache; this region also makes oak-aged white wines of Viura.
The United States of America
The majority of the wine comes from California, it is said to be the birthplace of the world's largest wine producer Gallo. They use grapes such as Cabernet Sauvignon and Chardonnay. One of the most famous wine regions in Northern California is Napa valley they produced sparkling wines, fresh Sauvignon Blanc, Pinot Noir, velvety Merlot and the most popular of them all the Cabernet Sauvignon.
Australia
Australia produces up to 1,240,000 tons of wine per year and mainly exports them. Australia has several grape varieties to choose from, such as Cabernet Sauvignon, Merlot, and Shiraz, which is why you get to see a lot of wineries. Australia is also said to have some of the most popular red wine.
After reading the above you will have information on the top five wine producing countries and the specialties each of the countries has to offer. After doing more research you will have information on what good brands each of these countries produce, allowing you to purchase a good bottle of wine and enjoy it with some delicious cheese!